While online payments have become increasingly popular, some clients still prefer to pay using cash. In such cases, it's important for businesses to have an easy and efficient way to record these cash transactions.
In SOUS these cash payments can be recorded with the help of "Record Payment" . This option is available in the Invoice Details screen, allowing users to record cash transactions quickly and easily.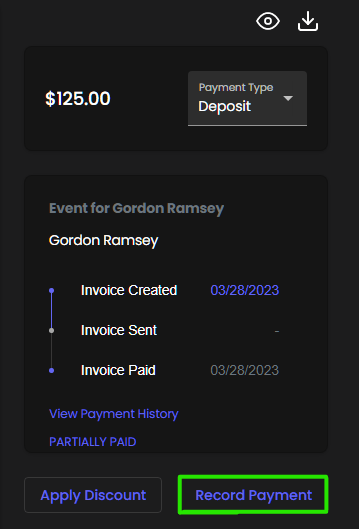 By selecting the "Record Payment" option, the users can choose whether the payment type is a Deposit or Final payment, enter the Amount received, and specify the Date of payment.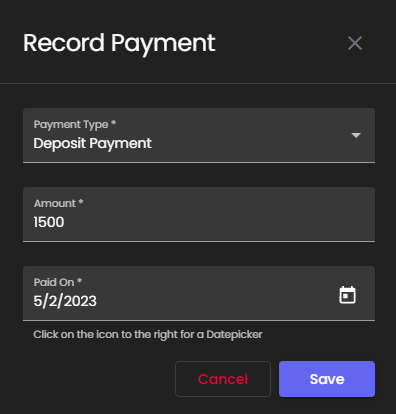 Once the payment details have been entered and saved, they will appear in the Transaction History as a Cash Payment.

Recording Payments can also be used to track payments recieved through other payment services like GPay, PayPal, Venmo etc, but keep in mind that it will only be displayed as a Cash Payment